Stone, Brick, Block & Masonry Blades
Download Our Stone Brick and Block Flyer

DDM Concut's offering of Masonry blades are engineered to cut a wide range of materials using high-speed hand-held saws, wet or dry, including concrete, brick, clay, concrete pavers, granite, and hard dense brick.
• DSLPU100: Designed for superior performance cutting granite, brick, clay and concrete pavers. Laser welded U-Notch segments are designed to cut fast, free, and smooth.
• NCSM: Engineered with COOL TECH Technology, this blade series provides excellent life and performance cutting brick, block and concrete pavers.
Hardscaper: The Hardscaper Series is engineered specifically for landscape professionals and swimming pool contractors cutting concrete, brick, pavers, stone, and landscape block.
• MP900 Wet Refractory: DDM Concut specifically designed this high performance blade series for cutting refractory bricks typically harder and more dense than standard bricks. These products are commonly found in refractories, power plants and glass factories where installing or refurbishing furnaces, chimneys, kilns, ovens and areas with high acidity.
DSLPU100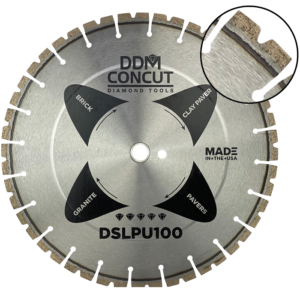 Hardscraper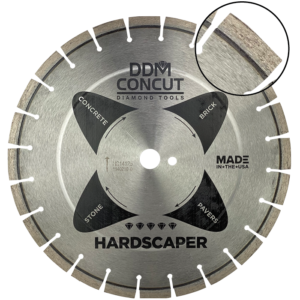 MP900 Wet Refractory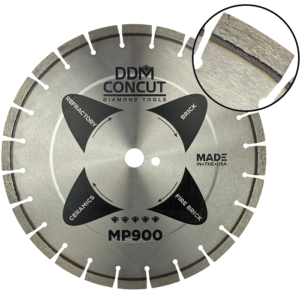 NCSM